The vehicle must be presented to the general public on March 9.
A multicolored van will roam the roads of Barcelona
A video has just been published by the official Volkswagen Twitter account. For 33 seconds, several ID.Buzz can be seen leaving their assembly plant in Hanover (Germany) and hitting the road towards Barcelona (Spain). The staging serves to present the event to be held next week in Catalonia.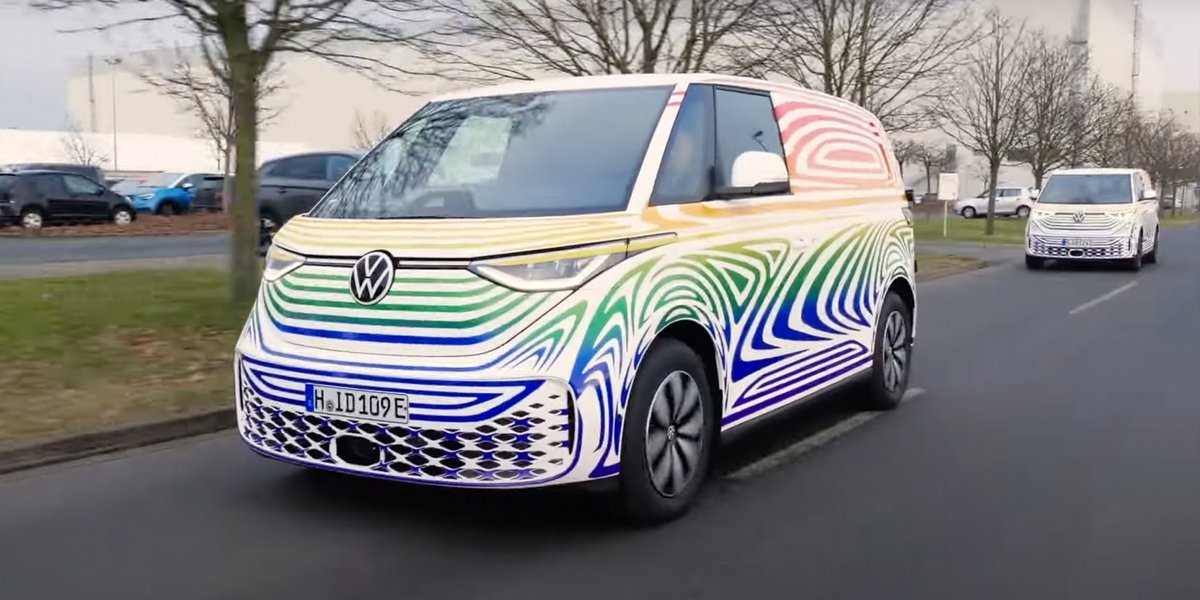 Indeed, specialized journalists are invited to a presentation of the ID.Buzz, where the vehicle must in particular be driven. However, the exact content of the event is not known.
If no new technical details accompany the video, it allows us to discover more in depth the appearance of the fifth generation of Volkswagen vans, which sports multicolored zebra patterns on a background of white bodywork. After the event planned in Barcelona, ​​we will have to wait a little more than a month to see the ID.Buzz be officially presented and orderable.