Campground according to Mercedes
Thanks to this modification designed with the Swiss company Sortimo, the Mercedes EQV finds a new target by transforming itself into a caravan. This camper version of the EQV will be called the E-camper and can already be ordered in Germany. To get it, it will be necessary to request the fitting of the EQV in Switzerland by Sortimo, which is interested in its conversion into a caravan. The technical basis of this E-camper remains unchanged. The electric camper is available with a choice of two battery packs: 90 kWh for a range of 363 km or 60 kWh for a range of 236 km according to the WLTP standard.
Despite the many additions and modifications made by Sortimo, the numbers don't seem to change for this version of the EQV. In its complete configuration, it has a retractable roof with integrated bearings. At the rear, the kitchen area is equipped with drawers, sink, two-burner gas hob and mini fridge. In a few steps another folding bed is located above the kitchen area.
Two low-weight solar panels
All these elements indicate that the series will suffer greatly, but Mercedes sales manager Klaus Rehkugler assures that the weight of the accessories is designed to affect the durability of this EQV as little as possible. In addition, two 400 W solar panels are available as an option to significantly increase the autonomy and power the various accessories of the van.
Mercedes' rather sympathetic offer is surprisingly good given the prices charged for the EQV. But Klaus Rehkugler does not give up: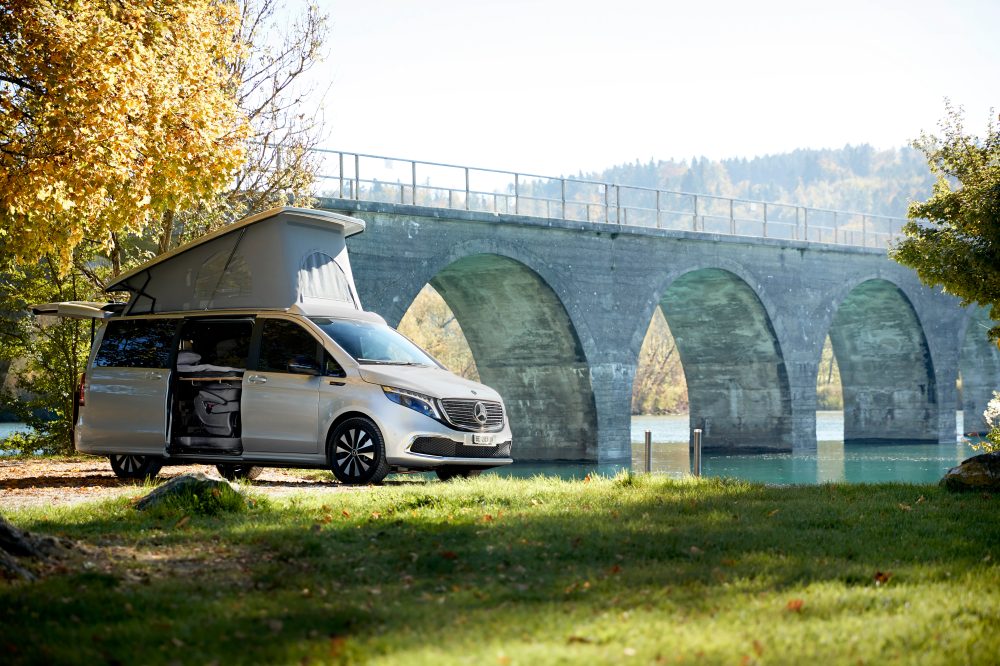 The caravan market is strategically important for Mercedes-Benz. We want to continue our growth there and play a leading role in innovation and sustainability. It's clear to us: The future, including the caravan sector, is in electricity!