• Apple becomes the first company in the world to break the $ 3 trillion mark
• Warren Buffett has been with iGroup since 2016
• Apple now holds the largest position in Buffett's depot
Recently the time had finally come: after several attempts, Apple was the first company in the world to break the $ 3 trillion mark in market capitalization for the first time.
However, Apple's rally of success is not only benefiting the smartphone manufacturer itself, especially long-term investors in iCompany have had a huge plus in their portfolios over the years. This also applies to star investor Warren Buffett.
Buffett's Apple investment
The Berkshire Hathaway boss had surprisingly invested in the technology company in 2016, although he had previously always spoken out against technology stocks. Buffett's investment vehicle then bought 9.8 million shares for around $ 1 billion. By mid-2018, the Omaha Oracle had expanded its position to such an extent that it now held 5 percent of the iCompany, which at the time cost $ 36 billion. Apple is now by far the largest position with a 42.78 percent share of Berkshire Hathaway's total portfolio (as of September 30, 2021). 887,135,554 Apple shares are included in the Buffett portfolio, Berkshire's stake in the smartphone manufacturer is now 5.4 percent.
Share buybacks increased the portfolio value
It's not that Buffett didn't take any shares in iCompany in his Apple investment years. Additionally, the company's brilliant rally, led by Tim Cook, allowed Buffett's investment vehicle to continue to grow in value despite multiple sales of Apple stock over the years.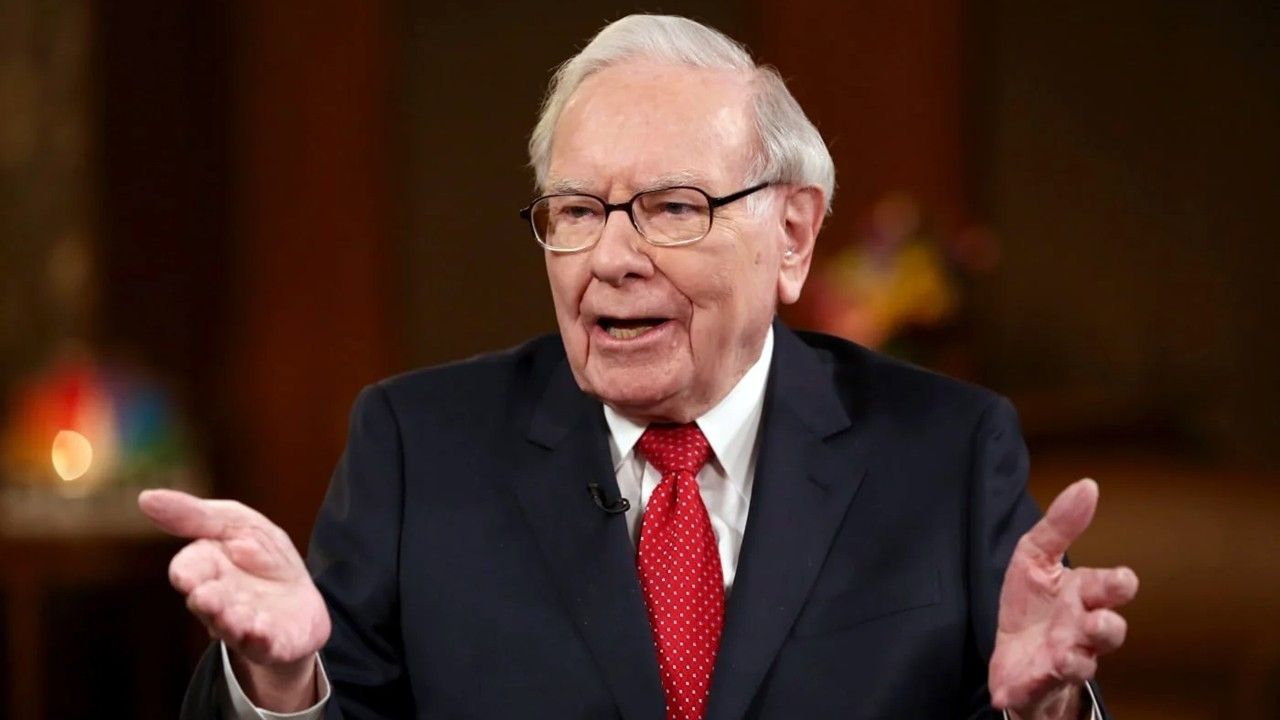 As Berkshire Hathaway put it in its 2020 annual report, however, the share buybacks by Apple and Berkshire are also partly responsible for this success: "Berkshire's investment in Apple describes vividly – Berkshire owns." now 5.4 percent Apple. This increase was free of charge for us because it came about because Apple is continuously buying back its own shares, thereby significantly reducing the number of shares outstanding.
Berkshire also benefits from the lucrative dividends that iCompany pays out regularly, which the holding company earns an average of $ 775 million annually. All in all, Apple is "without a doubt one of the strongest investments Berkshire has made in the past decade," at least for Edward Jones analyst James Shanahan, as he told CNBC.
Star investor Buffett enthusiastic about iCompany
The smartphone maker has become so important to Berkshire that Buffett calls it "our third business" after insurance and railroads. The 2020 Star Investor said in an interview with CNBC, "It's probably the best company in the world I know."